Contact us to host a class
We can host any of our classes at the location of your choice. Contact us for more information.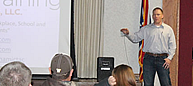 Speaking Events
Discover lessons learned from our school, military and law enforcement communities. This training can help you prepare for, and survive, a lethal encounter with a special emphasis on active shooters.
Classes Include: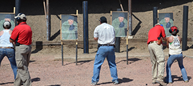 Arms Training
All our instructors are, or have been, law enforcement officers and some are veterans of the armed forces.
Classes Include: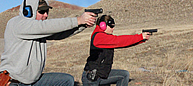 Law Enforcement
Specialized training for Law Enforcement Officers. These classes should be required for all law enforcement officers to better prepare them for the dangerous environments in which they operate.
Classes Include: